6 armed robbers strike gold financing company in Ludhiana, 3 detainees | Ludhiana News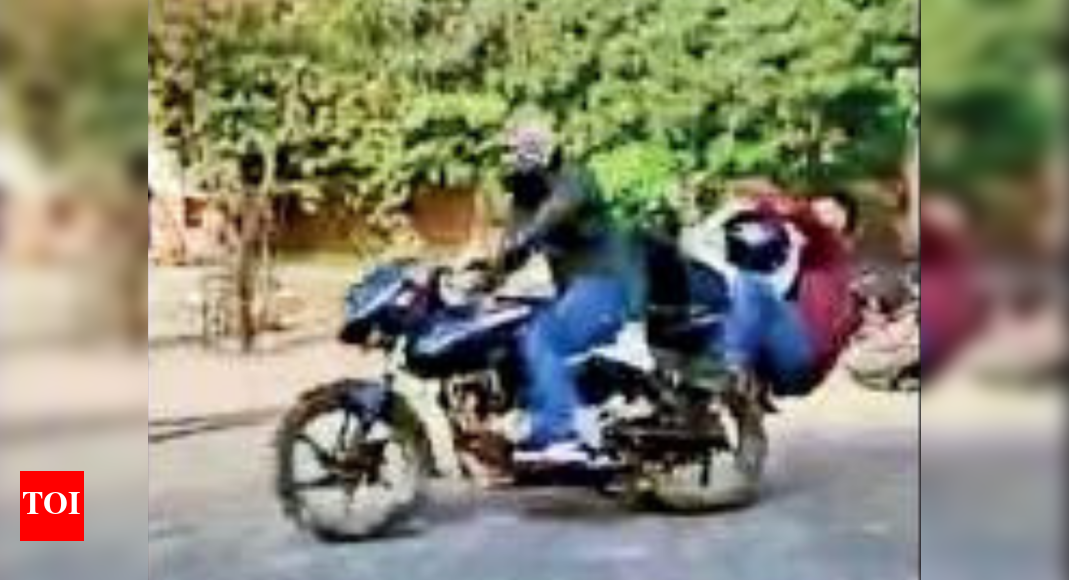 LUDHIANA: Six armed robbers hit the Dugri Road branch of Muthoot Finance on Friday morning. Three of them were detained with the looted gold, while three managed to escape with cash.
At around 8:45 am, security guard Gurmeet Singh and employee Rajan Kumar went to the office of the finance company on the first floor of a building. Soon five robbers knocked on it and their accomplice was standing guard downstairs.
Gurmeet said: "At gunpoint, they asked us to open the office. We told them that three keys were needed to open it, so they would have to wait for another employee. A few minutes later, staff member Umesh Kumar arrived there and the thieves made us open the office.
Two other employees, Jyoti and Diksha, and janitor Shubham also arrived. The accused made them sit on the ground, tied their hands with ropes and taped their mouths.
"They asked us to be silent and said they would not hurt us. Then they asked Rajan to accompany them and collected money and gold jewelry mortgaged by people for the loan. They filled their bags with 30 kg of gold and Rs 2.75 lakh and went down, "he added.
Meanwhile, the company's headquarters had sniffed out a rat. As the employees had not marked their presence online, company headquarters checked their CCTV cameras and found them hostage at gunpoint.
They alerted their other branch employees and the Ludhiana police to this matter.
When the accused descended, the police and MS Alagh, an employee of the company's Gill Road branch, were present. As Alagh intercepted them, the thieves opened fire. Alagh was shot in the arm but did not let them go, eyewitnesses said.
"The thieves fired at least 20 shots. Daljit Singh, who works in a nearby auto market, was also injured in his leg. As three robbers fled with the bag of money, the police caught three more with the help of the public, "an eyewitness said.
Police recovered 30 kg of gold in their possession.
The thieves came from Bihar
Police Commissioner Rakesh Agarwal said: "All the thieves, who were wearing masks and gloves, were from Bihar and had come to town to carry out the theft. Those arrested include Roshan Kumar, 23, Saurav Kumar, 19, and Kamlesh Kumar, 23. They had made the plan a month and a half ago and were living in rented accommodation in Chandigarh. They started visiting the city for reconnaissance about 20 days ago. They kept an eye on the staff and their schedules and even did a rehearsal two days ago. After committing the theft, they planned to return to Chandigarh.
Agarwal added: "Saurav is a reported offender in a theft case at the Central Bank of India, in Vaishali, Bihar, which was executed in March, and in another gas station looting case, also. in Bihar. Roshan faces kidnapping and theft cases and we check the criminal records of other defendants.