Centerra Gold Stock: Three Steps Forward, Two Steps Back (NYSE: CGAU)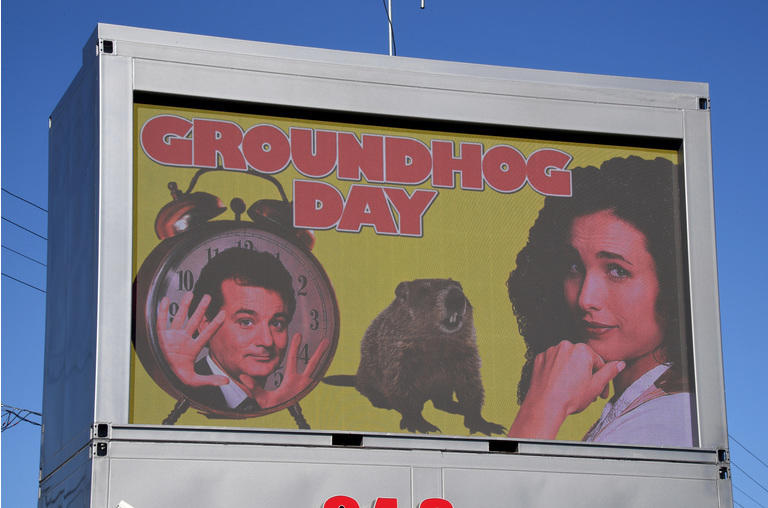 Note: All values ​​are in $USD unless otherwise specified.
Introduction
Under unfortunate circumstances, I feel compelled to write an article about one of my long-term holdings, Centerra Gold (NYSE: CGAU). The company has been in the news recently, and not for the good kind, as it looks increasingly likely that their flagship Kumtor mine in Kyrgyzstan will be nationalized (under questionable circumstances).
Past
I started following the company in early 2017 when the previous round of disputes between the company and the Kyrgyz were getting really ugly and started investing in late 2017. In mid-2018 the company and the countries had come to an agreement and resolved the issues. Of course, the market gave the company no credit for over twelve months until it seemed the dispute was completely in the rearview mirror.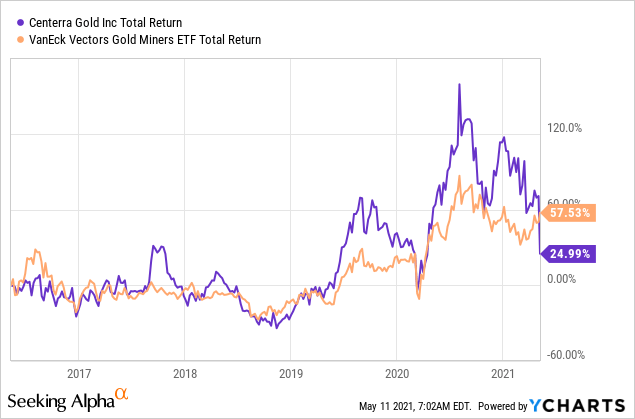 Fast forward to last year and with gold prices skyrocketing and all gold miners being carried up so I reduced a lot of the position. At the same time, the political winds in Kyrgyzstan were turning. Something of a a failed coup took place in 2019 when then-president Sooronbay Jeenbekov attempted to arrest former president Almazzbek Atambayev on (alleged) corruption charges. The political situation in the country continued to deteriorate until Jeenbekov resigned last fall.
There was a new election last fall, in which Sady Japarov was elected, and since then relations between Centerra and Kyrgyzstan have deteriorated rapidly. First, the Kyrgyz government claimed large amounts of unpaid taxes which were denied and contested by the company. The dispute escalated further last week when the Kyrgyz parliament passed a law allowing them to seize the mine. And then yesterday (Monday), a Kyrgyz court imposed a fine of US$3.1 billion for "violation of environmental laws".
When the nationalization bill was announced, Centerra's stock price fell about 30% last Friday. Below I use a sum of the coin analysis to show that the market has essentially written off the entire Kumtor mine while assuming the company gets nothing back and still values ​​the rest of the business with a steep discount.
Sum (of some) of the parts
Species
Currently, the company reported that it had net cash at the end of the first quarter of US$823 million. The company is also entitled to an additional conditional payment of $75 million from the sale of the Greenstone mine. But the timing and certainty of if is unclear, so I haven't included it.
Working capital
Excluding cash, the company has net working capital of $396 million. However, the company has $580 million in inventory and I assume half of the inventory resides in Kyrgyzstan and would be seized by the government. Therefore, I assume an adjusted net working capital of $125mm (396mm – 0.5*580mm).
Mount Milligan
In 2019, the company produced a new Life-of-Mine (LOM) plan and took a fairly large impairment charge. At the time, they assumed $1,250/oz for gold and $3/lb for copper in their DCF analysis. This led to a paltry $400 million in life-of-mine cash flow. Even then, the assumptions were a little "conservative".
I updated the commodity price assumptions using $1,800/oz for gold. For copper, I assumed $4.5/lb for 2021, then gradually increased it by $0.50/lb each year until it reached $6.50/lb in 2025 ( $5/lb, $5.5/lb, etc). This may sound extreme, but given the enormous importance that governments place on electric vehicles and the "green revolution", I may be seriously underestimating the price of copper.
With these assumptions and using a 10% discount rate, I estimate the mine's total discounted cash flows at approximately $1.145 billion. On a side note; based on your copper estimates, Mt. Milligan could end up being worth more than Kumtor over the next decade.
Oksut
Centerra's newest mine, located in Turkey, was by far the most difficult for me to estimate (I'm way beyond my depth with this one). The last (and only) LOM dates back to 2015, when the company published the original technical report. So I concocted a DCF model based on the LOM as well as the investor presentations and the 2020 annual report. Using a 20% discount rate (given the political instability in Turkey), I ended up with a total DCF for Oksut of around $350 million.
other assets
Centerra has a handful of other properties that I just have no idea what they are worth. They have Berg, which is the subject of advanced exploration. Kemess, which they acquired when acquiring Aurico, it could become something one day.
They also have the legacy molybdenum mines, Thompson Creek & Endako, which are in care and maintenance. Molybdenum assets might be worth something if stainless steel demand returns (largely dependent on the aerospace industry), but overall I have no idea what this band is worth, so I'll just say 100 million US dollars.
Total
All combined, I estimate Centerra's assets (excluding Kumtor) to be worth approximately $2.54 billion. Currently, the company has 295 million shares outstanding, which would represent a value of approximately $8.60/share.
This is where things get a little interesting. Kyrgyzstan owns 77.4mm of Centerra shares through Kyrgyzaltyn JSC, representing just over 26% of the company. Assuming Kumtor is seized and no compensation is paid to the company, you could reasonably argue that the Kyrgyz would at least lose their stake in Centerra. The downgrade of shares outstanding to 217.6mm would further increase the per share value to around $11.70/share.
If stocks are so undervalued, why the neutral rating?
Currently, shares closed yesterday (Monday, May 10) at $6.90/share. In the meantime, I assume the stock could be worth between $8.70/share and $11.75/share, yet I have a neutral rating. Why?
What worries me is that shares fell 30% just on news that the Kumtor mine could *may* be foreclosed. So I wonder how much the shares would fall if the Kyrgyz went ahead and seized the mine.
Perhaps Friday's 30% drop was the market reflecting that the mine was already gone. Or maybe there is another 20% or 30% drop to come once the news gets out. Be that as it may, we, the shareholders, are in a difficult situation.
For those with thick stomachs, putting a small starting position or medium cost here could prove very profitable. But the road ahead is going to be very bumpy and these disputes have often lasted for years.
With the large cash on the balance sheet, no debt and the other two mines generating free cash flow, Centerra should have no problem standing up to the Kyrgyz in this dispute. It might take some time.
As for me, I will sit back with my current holdings and see how things go. Another option for playing the binomial outcome (either the stock goes up or down) is to use long-term call options.
Unfortunately, Centerra just moved its NYSE listing, so there are no $USD options available. However, there are options available here in Canada, but they are not particularly liquid. For small orders and tight limits, it shouldn't be hard to get a fill. Just make sure they're old enough to ensure they don't expire before the dispute is resolved.